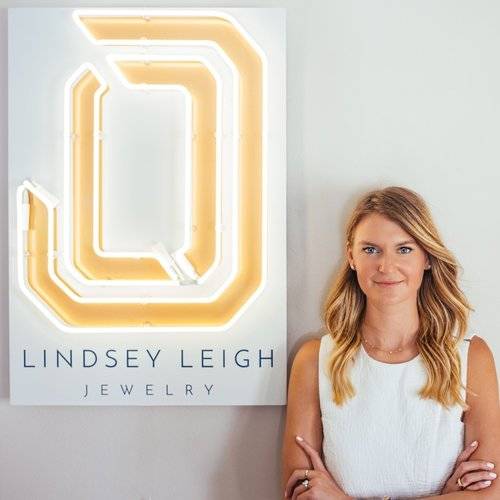 Lindsey Schultz is a native Texan with a lifelong love of fashion, design, and jewelry, especially diamonds.
With her concierge jewelry service, Houston Diamond Girl takes mystery (and fear!) out of the jewelry selection process. While engagement rings are her biggest market, she can help with wedding bands, other rings, necklaces, bracelets, and earrings. She works one-on-one with clients from selecting the right stones to crafting the perfect setting. The client can be involved as much or as little as wanted. Either way, the process is quick, seamless, and fun!
A client will consult with Lindsey, and together they will brainstorm designs. These designs can be modern, traditional, one-of-a kind, or a replica of old family jewelry. The design comes to life through CAD-CAM designed artwork and the miracle of 3-D printers. A client can touch, feel, and even wear a hard wax mold of their design before any precious metal is cast. This way, changes easily can be made to the jewelry before the design is finalized.
Working with numerous industry contacts, Lindsey hand-sources the stones through different diamond vendors and stone suppliers to constantly achieve the best pricing and quality for her clients, which is how she quickly earned her name as the one and only Houston Diamond Girl. Lindsey's high energy and professionalism result in quick turnaround time.
Lindsey brings 10+ years of experience to her business. Before, during, and after receiving her BA from LSU (majoring in fashion merchandising and minoring in business), Lindsey was the General Manager of a local jewelry boutique. She then became a diamond sales consultant with a national firm and completed her diamond certification course through GIA - Gemological Institute of America.
When Lindsey is not immersed in the jewelry business in Houston or spending time with PMG, she is passionately involved in two non-profits by serving on their boards and personally participating in mission trips to help the people involved. She Has Hope works to eliminate human trafficking from Asia and Africa. Common Well - Living Water International works to bring fresh drinking water to needy communities world-wide.
Follow @HoustonDiamondGirl on Instagram. Better yet, give Lindsey a call!

IT ALL STARTS WITH A CONVERSATION WITH THE HOUSTON DIAMOND GIRL. A MAJORITY OF CLIENTS THAT CONTACT ME BEGIN WITH "I HAVE NO IDEA WHAT I'M DOING.' OR "HELP ME!". THE PROCESS CAN BE INCREDIBLY SIMPLE WITH THE RIGHT HELP. LINDSEY LEIGH JEWELRY IS NOT AN INTIMIDATING LUXURY RETAIL BRAND, NOR IS IT A MASS MARKETED DIAMOND ENGAGEMENT RING RETAILER. CLIENTS OF LLJ ALWAYS BEGIN WITH A FRIENDLY CONVERSATION. WHETHER IT BE AN EMAIL, PHONE CALL, INSTAGRAM MESSAGE, OR IN PERSON CONVERSATION; OUR GOAL IS TO MAKE YOU COMFORTABLE WITH THIS MOST IMPORTANT DECISION.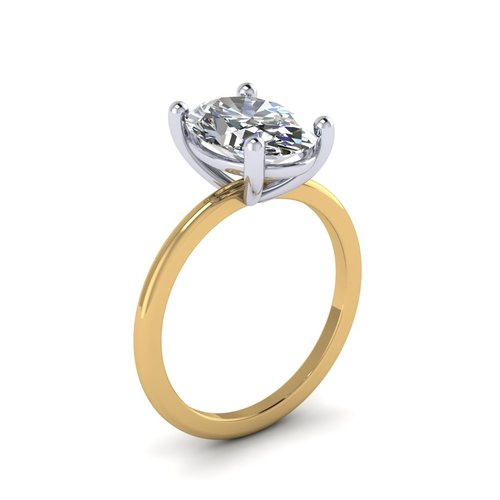 STAGE 1
ONCE WE SET THE PARAMETERS, WE TAKE THE REQUIREMENTS AND CANVASS THE DIAMOND MARKET FOR THE BEST STONE. THROUGH OUR GLOBAL CONTACTS WE WORK TIRELESSLY UNTIL WE FIND THE STONE AND SETTING THAT MEETS OUR CLIENT'S REQUIREMENTSDIAMOND SOURCING – FOR MOST ENGAGEMENT RINGS, THE CENTER STONE IS THE PRICE DRIVER FOR THE FINAL PRODUCT. WHETHER IT'S A DIAMOND, EMERALD, SAPPHIRE, RUBY OR SOME OTHER PRECIOUS STONE, GETTING THE RIGHT PRICE ON THE CENTER STONE CAN SAVE THOUSANDS OF DOLLARS ON THE END PRODUCT. LLJ IS NOT TIED DOWN TO ANY ONE SOURCE OF DIAMONDS LIKE SOME MAJOR RETAILERS OR SOME CUSTOM DESIGNERS. WE DO NOT REST UNTIL WE ARE ABLE TO MEET OUR CLIENT'S REQUIREMENTS IN BOTH THE 4 C'S AND IN BUDGET.STYLE & SETTING - THIS TYPICALLY BEGINS WITH A 3D COMPUTER ANIMATED DESIGN (CAD) THAT BOTH THE CLIENT AND FABRICATOR CAN USE TO MAKE DECISIONS AND EDITS. THIS 3D IMAGE SAVES OUR CLIENTS BOTH TIME AND MONEY AS EDITS MADE ON A COMPUTER SCREEN ARE MUCH SIMPLER THAN RECASTING METAL.

STAGE 2
ONCE THE CAD HAS BEEN APPROVED, WE CAN CREATE A WAX MOLD. THIS WAX MOLD ALLOWS OUR CLIENTS TO PHYSICALLY TOUCH AND FEEL THEIR FUTURE RING. AT THIS POINT WE CAN BEGIN TO PLACE THE DIAMONDS THAT WE SOURCED FOR YOUR RING INTO THE WAX MOLD. THIS REALLY ALLOWS OUR CLIENTS TO VISUALIZE THE END PRODUCT AND MAKE ANY FINAL CHANGES.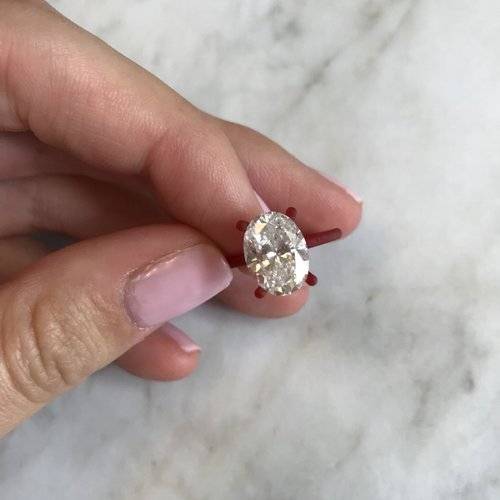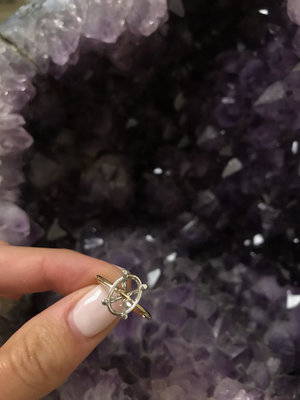 STAGE 3
THE FINAL STAGE IS CASTING. IF THE CLIENT CHOOSES, THEY CAN SEE A ROUGH CASTING OF THE FINAL RING. ONCE THE CASTING IS COMPLETE, THE METAL IS POLISHED, AND THE STONES ARE SET. THE RING IS COMPLETE AND READY TO BE PICKED UP.IN THE WORD OF MOUTH INDUSTRY OF DIAMOND ENGAGEMENT RINGS, EVERY CLIENT MATTERS. WE WILL WORK WITH ALL BUDGETS AND WE MAKE SURE ALL OUR FUTURE COUPLES ARE SATISFIED.
STAGE 4
THE RING IS READY FOR PICK UP! IN THE WORD OF MOUTH INDUSTRY OF DIAMOND ENGAGEMENT RINGS, EVERY CLIENT MATTERS. WE WILL WORK WITH ALL BUDGETS AND WE MAKE SURE ALL OUR FUTURE COUPLES ARE SATISFIED.